Choosing Right Motorcycle Helmet is Important for Proper Safety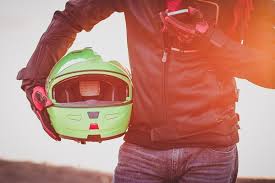 These days, helmets are expensive safety gear, so it's important to spend on worth one. Whether it's your first time buying a helmet or you are considering replacing your old one, you should be aware of selecting the better one. No doubt, the helmet is at the foremost of motorcycle safety gears, so choose one that makes you satisfied. In the market, you can find so many types of helmets, and not each one is equal in providing safety, durability, and quality. With the little guide, you can make difference between varieties of helmets. 
Checking, whether the helmet is legally approved or not, is the first thing that you have to make sure of. While it's made under some measured circumstances, a manufacturing company must follow all circumstances properly. Professional companies testes the helmet's quality and all conditions before releasing it in the market. Thus, you should check whether the helmet is approved legally or it's undefined. Mostly, all approved Shoei Helmets have a legal sticker on it. You can check on it while buying one and also buying a helmet from a well-known brand offers your satisfaction. So, you should try to buy one from an approved manufacturing company.
Choosing the right shaped helmet is also important to get a proper one. While it comes in different shapes and sizes and every person has different head shapes, so you should choose a helmet that fits you perfectly. You can't blame the company if you are not wearing a perfect fit helmet because a loose one can't provide you properly Therefore, you should only select the perfect one for you. There many ways to measure the size of a helmet. If you are buying from an online store, you must read its sizing table and if you are buying at any shop, you have the option to check by wearing.